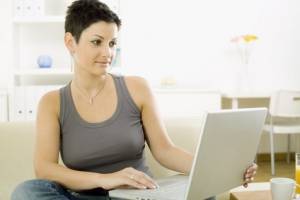 If you're interested in a career in nursing, but aren't ready to become a full-time student, CNA classes online can help you land an entry-level position within a matter of months.
A CNA is a Certified Nursing Assistant – an Allied Health professional who works under the supervision of a Registered Nurse (RN) or physician. and completes basic patient care tasks for them. Examples of their daily responsibilities include: checking a patient's vital signs, collecting specimens, helping patients get to the bathroom, assisting with personal grooming and bathing, moving people around, cleaning rooms, and conducting overall communication with the patients.
Why Are CNA Classes Online So Popular?
The following provides insight into why CNA online classes have become such a popular method of learning.
Flexibility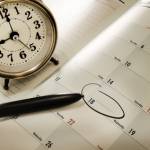 Online classes are popular with students for a number of reasons. The most-prevalent is the flexible scheduling options that they provide.
When you register for courses online you can create a school schedule that works for you.  You can arrange your study time around a full-time or part-time job or other courses that you need to take. Students who have too many obstacles to taking CNA classes at a physical location can now enjoy the benefits of distance learning.
Study from Anywhere
Studying online will give you the advantage of being able to take classes from anywhere at anytime. That means the everyday life events like a change in jobs, or moving from one city to another won't derail your studies.  You're the the one in control of your curriculum!
Balance Education With Work and Family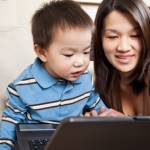 Taking CNA classes online also helps you balance your time between education and family. You can stop studying any time your children or spouse need attention, and then pick up your studies right where you left off.
Using this method of learning will also save you money on childcare expenses. You will not have to pay a babysitter to watch your kids while you go to school.
Save Money on Transportation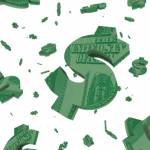 Online classes will also save you money on transportation. Most school campuses that offer CNA training are several miles away from the participating student, and travel costs money no matter which method of transportation you use. Whether you use public transportation (e.g. the bus) or drive your car, the expenses can pile up over the course of a semester in school.
Another benefit of taking online courses is that they are accelerated. Instead of spending two-to-four years in a traditional nursing program, you may be able to complete a Certified Nursing Assistant program in six weeks. The faster you complete the program, the sooner you can start your career!
Clinical Requirements: How Are They Handled?
To become a Certified Nursing Assistant, you must do more than just take online classes. You must also pass a nationally-recognized certification exam (e.g. the NNAAP) and spend a specified number of hours in clinical training at a local hospital, clinic or other healthcare facility.
You typically need to work as a supervised intern for a minimum of 16 hours in a live patient care setting, practicing the skills that you learned in class. The majority of programs will coordinate the clinical portion of your training for you, but you will still be required to complete the hands-on segment of the class at a physical location.
You will not be eligible test for certification without completing your clinicals, so be sure to plan your time accordingly.
A Final Word about Online Training
CNA classes online can provide a convenient gateway to a career in healthcare. To begin your search for accredited online programs in your area, start by entering your zip code into the search feature at the top of this page.