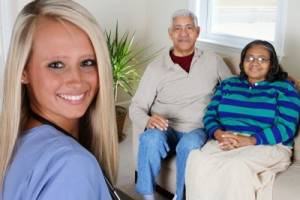 If you are looking for a career that is emotionally gratifying and provides good job security, you should definitely consider becoming a Certified Nursing Assistant by obtaining your CNA certification.
Earning Your CNA Certification
Before you can earn your certification as a CNA, you will first need to meet several common course prerequisites. These may vary somewhat depending on the program you are considering and the state you live in, but they generally consist of the following.
Standard Prerequisites
First, you should have a high school diploma or General Education Development certificate (GED). If you have neither, you can enroll in a GED course regardless of your prior educational background. Earning your GED can take anywhere from one to 12 months depending on how long you need to study for the exam.
Next, after your high school diploma or GED has been secured, you will need to go through CPR training. Some CNA classes will allow you to complete your CPR training while you work toward certification; however, the sooner you can become CPR-certified, the better off you will be. In addition to certain basic educational and CPR requirements, you will also need to pass a tuberculosis screening and provide proof that you are up-to-date on vaccinations.
Required Coursework
After all requirements have been met, you can now start looking for a certification program to take part in. Most community colleges offer such a program, making it simple for you to find a course that will meet your needs and preferences. For the most part, these courses will last about eight weeks.
The coursework studied in the program will cover a wide range of topics, including the following:
Pre-operative procedures
Post-operative care procedures
Patient rights
Medical terminology
Patient communication
Medical ethics
Knowledge of diseases
Patient hygiene
Administrative duties
Infection guidelines
Taking and Passing the Exam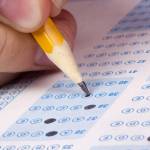 After you complete your CNA training, you will still have to take, and pass, the CNA competency exam before becoming eligible to work as a Certified Nursing Assistant.
The exam will vary depending on the state through which it is taken; however, most exams have around 70 multiple-choice questions. You will probably have somewhere around two hours to complete the exam.
If you are not fluent in English, you may be able to take the entire test orally; however, it is highly suggested that you be fluent in English if you want to work in the United States.
Apply for Certification
You will now need to apply for certification with the state you are going to be working in. You should do this as soon as possible after passing the exam. Make sure you don't forget to pay any associated fees.
Get Listed
Now that you have your certificate, you can get listed in your local Nurse Aide registry. Speak with the career counselor at your school, or contact your state's board of nursing to identify how to get listed.
Obtain an Internship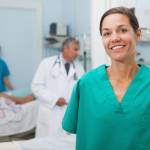 You are now ready to obtain an internship. If you completed an internship while you were completing your training program, you may find an employer who is willing to go ahead and hire you. However, some facilities will require you to first acquire additional experience as an intern before adding you to their staff.
Maintaining Your Certification
The final step in the process of becoming a Certified Nursing Assistant is staying in good standing with your state's certification board, and keeping current with changing CNA guidelines by enrolling in Continuing Education (CE) courses. You will be required to work a set number of hours each year (usually 12 in most states) and complete the required CE classes in order to maintain your CNA certification and remain eligible for employment.