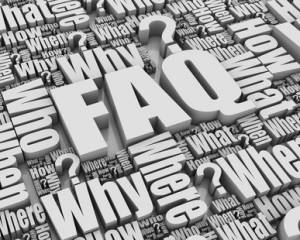 Are you still not sure if training to be a Certified Nursing Assistant is right for you?  The decision to get started in any career is an important one that will have a big impact on you and your family.
Below you'll find the answers to some of the most frequently-asked questions (FAQs) that should assist you in deciding whether or not to take the first step towards becoming a CNA.
What does a Certified Nursing Assistant do?
A big part of what a Nursing Assistant does is dedicated to making a patient as comfortable as possible during the course of their treatment.  The nursing assistant also serves a vital role in supporting other health care professionals and serving as a link between those professionals and the patient.
For a more detailed description of typical job duties and functions, click here.
What are the prerequisites?
While requirements will vary from state to state, you can count on the following being required for licensing in most instances:
You must be 18 years of age (Some states do allow for a minimum age of 16)
High School Diploma or GED equivalency (again there are some exceptions, but at minimum, completion of high school health and science classes will be required)
After being accepted into a training program you will be required to pass a physical examination to determine if you are capable of heavy lifting that is often required and free of communicable diseases
Passing of a criminal background check
Some programs and/or states may require the passing of a drug screening
How do I become a Certified Nursing Assistant?
In order to become certified you will be required to complete a training program and certification process.  The training program you choose must be accredited by either your state's board of nursing or the Commission of Collegiate Nursing Education (CCNE).
Where can I find Training Programs?
Certified Nursing Assistant training programs are offered in a number of settings.  Community colleges, vocational and career schools offer programs as do some hospitals and nursing homes.  Just make sure that the program you choose has been accredited by your state or the CCNE.
A classroom setting is not convenient for me.  Is online training available?
Yes, online programs are offered by a variety of institutions.  If you would like more information on completing your training online, please review our complete guide to online CNA classes.
Will I be able to complete my entire training program online?
No. While you can complete the bulk of your training online, the actual examination for certification will have to be taken at a state-approved testing facility (e.g. this center in Southern California).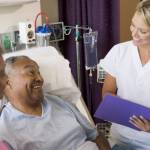 There are also other portions of the process that will require you to show up in person, such as physical examinations and drug screenings that are required by a school or licensing body.
Additionally, upon the completion of your training program, and prior to your certification exam, you may be required to complete a period of on-site, hands on training at a care facility or an approved home care location. Again, these requirements can vary from state to state.
To review the requirements in your state, please visit this resource provided by the University of Minnesota.
How long will my training last?
The length of time it will take to complete your training program can vary greatly.  Some programs run as long as 6 months, while others offer faster-paced training that can be completed in as little as 3 weeks.  The important thing is to find a program that will move at the pace you desire so you can dedicate yourself accordingly and get the best possible result.
How much does training cost?
Costs vary depending on the course, school, and setting you've chosen for your training.  Typically, you can expect the cost of training to range from $600 – $1,500 for an accredited vocational school program, be it online or in a classroom setting.
I've heard there are free classes I can take.  Is this true?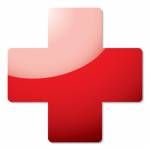 In your search for a program you may find courses that claim to be free.  These might seem like a great fit for you, but be sure to read the fine print carefully. Most of these "free" programs will have associated costs for items such as lab time and study materials.
The American Red Cross offers an affordable, high-quality training program for Certified Nurse Aides but, again, the program does have some costs associated with it.
How much can I expect to earn?
While the average starting salary will vary according to a number of factors, Certified Nursing Assistants are among the highest-paid workers within the healthcare industry for positions not requiring a two-year degree.   According to the U.S. Bureau of Labor Statistics, the median salary for a Nursing Assistant was $24,010 in 2010.
Do I really have to be certified to work?
Yes. Other requirements may vary from state to state (e.g. minimum age, etc.), but being eligible for employment requires you to be listed in your state's nurse aide registry. Inclusion in the registry is contingent upon maintaining a current certification for your state.
Is financial aid available?
Certification programs are not treated the same as two- and four-year degree programs, so typical scholarships and grant programs may not apply.  With that said, there are several avenues available to assist you in funding your training.  You can get started by filling out the Free Application for Student Aid or FAFSA at the U.S. Department of Education.  It's also a good idea to ask the school or college you want to attend as they might have aid programs already in place.
Have Another Question Not Listed Here?
Have a question that's not listed above?  Please contact us at bethany@findcnaclasses.net and we will answer your question as soon as possible.