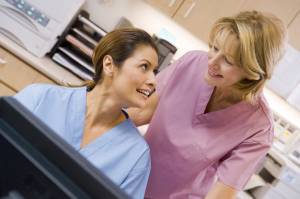 Certified Nursing Assistants are highly sought-after in today's labor market, and CNA training courses are at an all-time high in popularity as a result. The position they fill in hospitals is vital, and good CNAs make the life of the other employees on the hospital floor much easier.
Job opportunities are usually abundant (and www.bls.gov projects that they will become even more so in the future), and the position can serve as either a great career in of itself, or as an ideal springboard into the nursing field at a later date. Here is a closer look.
How Long Does CNA Training Take?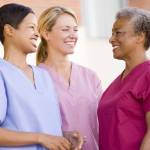 Training courses for CNA certification are readily available, and there is likely a program out there that suits everyone's needs and schedules. Most traditional programs take 6-12 weeks to complete, although there are online course offerings that may take as few as three weeks to complete.
At the completion of his or her studies, the candidate is required to take a nationally-recognized certification exam (or state-sponsored equivalent) and then get listed in their state's registry, which can take some time as well.
How Much Does Training Cost?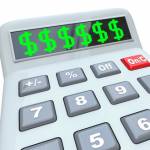 Tuition varies wildly, depending on the facility giving the training. Some adult learning centers offer inexpensive training, and some healthcare facilities in need of employees will even pay the tuition for candidates. However, most programs range from $400 on the low end, to as much as $2,500 in some cases.
There are also fees for books and the state exam. Financial aid is often available to qualified students.
What Are the Prerequisites?
For prerequisites, CNA training candidates usually must have either a high school diploma or equivalent, be able to pass a standard background check, and have a recent, negative test result for tuberculosis. Health-related screenings are common in the healthcare industry due to the candidate's proximity and contact with patients.
Many programs also require candidates to have received a CPR certification prior to beginning their coursework.
CNA Classes: What to Look For
The first thing that should be considered when evaluating a CNA program is its accreditation status. Each state has requirements that an institution must meet before earning the status of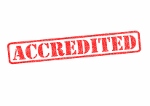 "accredited" and, in the case of Certified Nurse Aid courses, accreditation through the Commission on Collegiate Nursing Education (CCNE) is also desirable.  This is an important distinction that communicates to candidates that the institution's curriculum meets the highest standards.
If a program is not accredited, its graduates are not immediately eligible to test for certification. Asking questions of the admissions personnel and inquiring about the program at local healthcare facilities is a good way to start screening for the right school.
Campus vs. Online Classes – A Comparison
Campus and online programs offer distinct advantages and disadvantages. To begin with, an on-campus program allows for convenient, daily interaction with the instructor. While online programs offer this to some extent, the level of discourse and interaction with the teacher is typically less.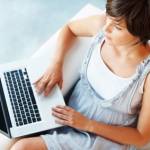 Campus-based programs also offer the advantage of being part of the candidate's community. There are often networking and job opportunities available to students as a result.
Online CNA classes, on the other hand, offer a higher degree of flexibility. Most programs can be completed during flexible hours and students can learn at their own pace.
To decide which type of program is superior, an individual must look at their own situation and decide for themselves which method of instructional delivery best suits their needs.
Are You Ready to Take the Next Step?
Embarking on the journey to become a Certified Nursing Assistant is an excellent decision for many people. The opportunities for employment and advancement are excellent, and those who work in this field often receive great satisfaction from their work.
To find out more about CNA training opportunities in your are, we invite you to use our school locator at the upper right of this page.